It is a multipurpose product which use for burning a camphor and cool night lamp.
It's come with shock proof design
Inbuilt electrical fuse protection & power saving features.
Inbuilt temperature control and safety features.
It is automatically ON & OFF after every 5 to 6 minutes. Because of this function product life is increase and save very much electricity.
Safety Information: Put camphor on top of the plate. use for 20 Minutes and then switch off Bottom switch for longer life of diffuser.
Automatic On-Off
The feature allows the Heater to get on and off automatically. It not only saves a lot of electricity for the easy pockets of our customers. The feature adds on to the products' life for your better experience with us
Temperature Protection
Incorporating the latest technology in our system, we have introduced camphor diffuser with an Auto temperature cut off system.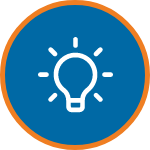 Shock Proof Design
We have built the product with the special grade material and design which guards you against electrical shock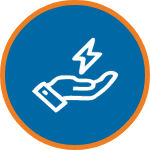 Electrical Fuse Protection
Fuse has been used as essential safety devices in any electrical products.
Cool Light
So, now you can sleep with sleeping lights. The multipurpose device burns camphor to give you an aesthetic azure light.
Power Saving
Do not worry anymore about extended electricity bills. With auto on-off function it's save a lot of electricity.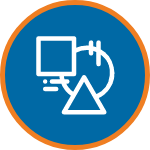 Modern Design
A slick and attractive modern design adds charm to your room. It is a treat to eyes and a perfect thing to adorn your sleep space with.
If you put switch in ON position (I) then it's work for both camphor diffuser and night lamp. If you put switch in OFF position(0) then it's work only for cool night lamp.
Used small bowl on top of the plate for essential oils, liquids and bakhoor dhoop etc…do usage(Include other kind of dhoop which is not described yet)
| INPUT VOLTAGE | 230V AC/50Hz |
| --- | --- |
| PROTECTION | INBUILT FUSE PROTECTION |
| PROTECTION | AUTOMATIC TEMPERATURE CONTROL |
| PROTECTION | AUTOMATIC TEMPERATURE CONTROL |
| COLOUR VARIENT FOR NIGHT LAMP | WHITE, BLUE, WARM WHITE, RED , GREEN, PINK |
| BODY COLOUR | WHITE |
| PRODUCT FINISH | MATT |
| PRODUCT DIMENSION (LXWXH) | 98mm X 80mm X 73mm |
| PRODUCT WEIGHT | 145 GRAMS |
| HEATER ON/OFF SWITCH | YES |
| HEATER INDICATOR | RED LED |
| WARRANTY | 100 Days Warranty From The Date Of Purchase |
This night lamp aces a lot of features as an automatic on/off switch to inbuilt power saving technology. It is about safety providing an all round protection against shocks, electrical fuses and high temperatures.
Furthermore, this beautiful lamp perfectly blends with the decor of your place with its aesthetic appeal. It's slick and attractive modern design add a charm in your decor and give eye-catching look of your home and office.
wonderful looking camphor diffuser which is an extraordinary premium quality direct plug in electrical diffuser which creates and generates positive energy in your soul and surrounding atmosphere comes. It is very easy to use just plug it in socket and the positivity spreads in a fraction of seconds.
The main aim of this diffuser is to create positivity by diffusing camphor and there by creating positivity surrounding you.
The best way is that you can gift to your beloved one.
Multipurpose Direct Plug in Electric Incense Burner Bakhoor Dani / Kapoor Dani / Aroma Diffuser / Camphor Burner / Camphor Diffuser / Oil Diffuser / Kapur Burner. It is used for burning incense which is to the gods and goddesses or for aroma. Incense burners are a beautiful ural of filling your rooms full of wonderful fragrances.
Mini Portable Machine to Spread Out the Fragrance All Over. Sturdy plug for better support. Incense burners are a beautifully ornate way of filling your rooms full of wonderful fragrances into widely used to decorate Home, Bars, Hotel, Reception, resorts and many others. Electric burner saves your time in burning charcoal and also produces less smoke.
FEEL GOOD: You feel good when you enter a place of worship? Now get that positive atmosphere in your own home. Put some camphor or Bakhoor on the burner and your home will be filled with spiritual aromas and positive energy.
Air purification: Diffusing essential oils can help to purify the air and remove unpleasant odors.
Improved sleep: Essential oils like lavender and chamomile can promote a more restful sleep and improve the quality of sleep.
Relaxation and stress relief: Certain essential oils, such as lavender, chamomile, and frankincense, are known for their relaxing properties and can help to reduce stress and anxiety levels.
It is important to note that while essential oils have many potential benefits, they should not be used as a substitute for medical treatment or medication. It is also important to use essential oils safely and follow the instructions provided with your diffuser.
Boosted immune system: Some essential oils, such as eucalyptus, tea tree, and lemon, have antibacterial and antiviral properties that can help to boost the immune system and protect against illness.
Pain relief: Certain essential oils, such as peppermint and eucalyptus, can help to alleviate pain and inflammation when used in a diffuser.
Improved cognitive function: Essential oils like rosemary and peppermint have been shown to enhance cognitive function, including memory and concentration.
Mood enhancement: Certain essential oils, such as citrus oils, can help to uplift mood and create a positive atmosphere.
Camphor Benefits
Camphor (Kapoor) are traditionally used in India from many centuries.
Camphor aroma creates pure and spiritual environment. Camphor aroma spreads positive energy in your surroundings area.
Magical fragrance of camphor help to make a peace full mind and bring a good sleep.
In winter, it helps to treats cold and cough and relieve throat congestion. According to tradition, camphor is use for treating many illness. Natural room freshener.
Legal Disclaimer
1. Don't touch metal plate when power is on.
2. Don't inhale fragrance from closer distance.
3. Please keep away from children.
4. For heater use please put the switch at ON position(I).
5. For only night lamp use please put the switch at OFF position(0). It will increase life of product and reduce power consumption